ARCHITECTURE
INTERIOR DESIGN
PRODUCT DESIGN
ENERGY LABEL
ABOUT US
FLAPstudio è un gruppo di lavoro creativo, un laboratorio di progettazione architettonica, che opera al vostro fianco. Insieme lavoreremo su progetti semplici e/o complessi fornendo il giusto supporto attraverso un'equipe multidisciplinare, coordinandosi nelle differenti aree: architettura, ingegneria, certificazione energetica, interior e product design.
In FLAP crediamo che solo collaborando con i migliori professionisti si possano ottenere i migliori risultati!
FLAPstudio serve al meglio ogni cliente. Il nostro obiettivo è quello di soddisfarlo al 100%
Questa è la "garanzia" FLAP!
Ci preoccupiamo di fare la differenza!
Siamo vostri partners dalla fase di ideazione a quella di sviluppo. Un membro del team è sempre disponibile a rispondere alle vostre domande e trovare rapidamente soluzioni efficaci. Dalla realizzazione di un semplice sito web alla progettazione di spazi abitativi o di lavoro, passando per la gestione delle pratiche amministrative, saremo in grado di produrre grandi risultati a misura del vostro budget. Come vi aiutiamo? Basta chiedere! FLAP è appassionato di problem-solving. Siamo orgogliosi di dedicarvi il nostro tempo.
FLAPstudio is a creative architectural design lab, which operates at your side. You will have a multidisciplinary team, which can readily work on simple and/or complex projects coordinating different areas: architecture, engineering, product design.
FLAP believes that only by working with the best professionals you can get the best results!
FLAPstudio strives in the best way serve clients in order to be their "trusted advisor". We will not take a job or a project if we do not believe we will deliver it 100%.
That is the FLAP "guarantee"!
We care to make a difference!
We are your partners in the development stage, in the integration of your ideas in order to respond specifically to your goals. A team member is always available to answer your questions and quickly find effective solutions.How we help? Just ask! FLAP is passionate about problem-solving. We are proud to take time to fully understand your needs. The creative team will work with you, from concept to completion, make sure that your project receives the attention it deserves. Whether it is designing a simple website or a continuous web support, whether you're a creative consultancy for your living space or work space, we will produce great results always tailored to your budget.
Alberto Pancotti | Architect interior designer
Nato in Italia ha conseguito la laurea in Architettura presso il Politecnico di Milano con una tesi sulla simbologia dello spazio abitativo. Dopo la laurea ha continuato i suoi studi specializzandosi in Interior Design, CAD edile ed architettonico e frequentando corsi di alta specializzazione, come per il LED Lighting Design.
La sua esperienza professionale spazia dalla progettazione di prodotti alla progettazione e allo sviluppo di spazi interni inserendosi nel progetto architettonico/tecnico a 360 gradi.
Dal 2004 collabora attivamente come progettista con di differenti studi professionali ed aziende con sede prevalentemente a Milano, affrontando differenti temi architettonici dalla fase ideativa a quella esecutiva.
Pratica yoga, ama il cibo salutare, la fotografia ed il disegno a mano.
Born in Italy, he received his degree as an Architecture from the Politecnico of Milan. After graduating he continued his studies doing a specializations in Interior Design; LED Lighting Design; Architectonical CAD (with Rhino and 3DStudio).
His professional experience ranges from the design of products to the design and development of interior spaces and the architectonical and tecnical project at the 360 degrees.
Since 2004 he collaborates as a designer with different professional studios and mainly based in Milan, addressing different architectural themes: from the urban scale to that of detail; from the ideational stage to the executive phase.
He is a yoga and runner, he also likes healtly food, photo and hand-drawing paint.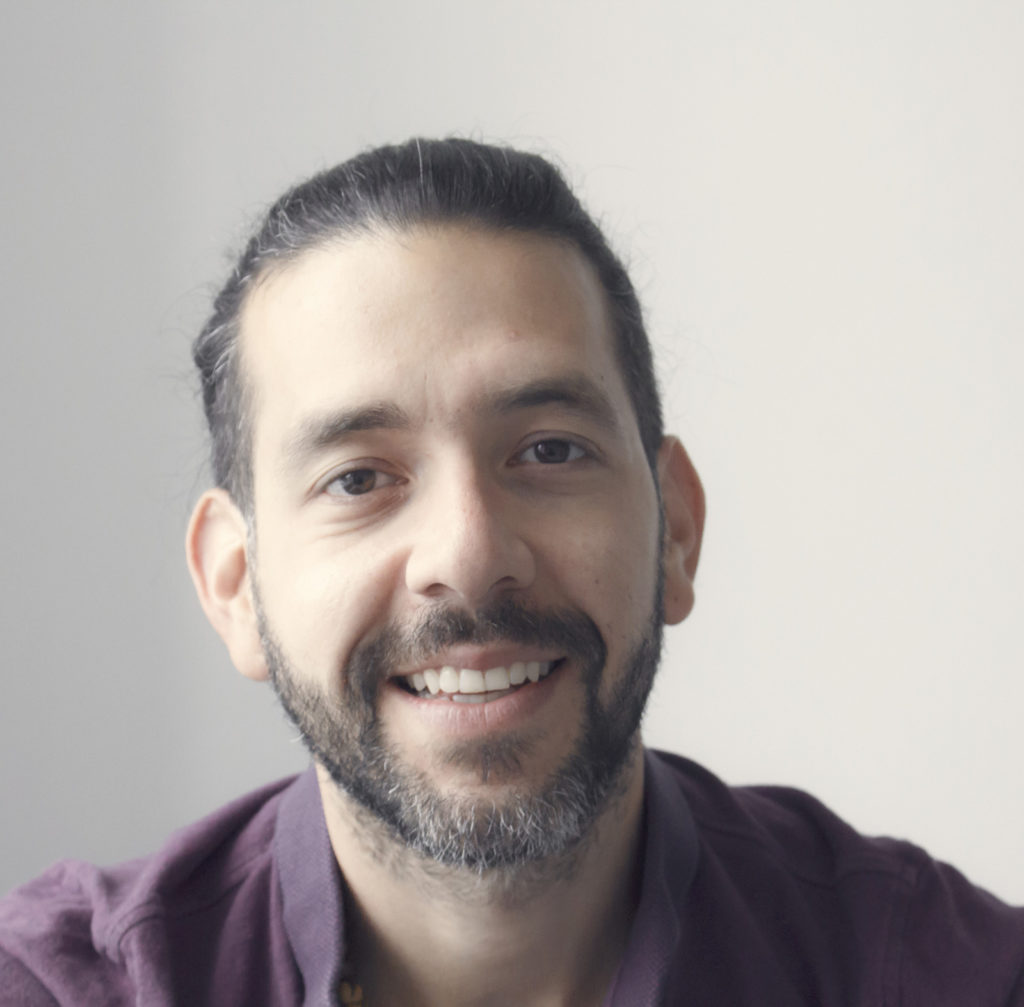 Nato in Colombia, si è laureato in Disegno Industriale presso l'Università Nazionale della Colombia. Dopo la laurea ha continuato i suoi studi in Messico, ottenendo un diploma in Disegno di Interni presso l'Università Iberoamericana di Città del Messico. Posteriormente, ha vinto una borsa di studio per un master in Interior and Living Design presso la Domus Academy di Milano, dove ha avuto la possibilità di lavorare su diversi progetti di marche italiane.
Di recente è stato parte integrante di un gruppo di designers in uno studio di architettura incaricato di elaborare gli spazi di retail per diverse imprese in Colombia, Panama e Costa Rica.
La sua esperienza professionale spazia dal design di prodotto e branding al disegno e sviluppo di interni come ristoranti, bar, scuole e progetti residenziali.
Ama mantenersi aggiornato su tendenze di design e analizzare minuziosamente i diversi interni e il loro equilibrio con l'arredo, la distribuzione degli spazi, l'illuminazione, il fattore umano, ecc.
E' un appassionato di calcio, running, cinema e videogiochi.
Born in Colombia, he received his degree as an Industrial Designer from the National University of Colombia. After graduating he continued his studies in Mexico doing a Diploma in Interior Spaces Design at the Universidad Iberoamericana, Mexico City. His professional experience ranges from the design of products and brands to the design and development of interior spaces, including restaurants, bars, schools and residential projects. Later he won a scholarship to go to Italy to do a master's degree in Interior and Living Design at Domus Academy, Milan, where he had the opportunity to intervene in different projects with Italian brands.
Recently he was part of a group of designers in an architecture studio responsible for developing retail spaces for different companies in Colombia, Panama and Costa Rica. He likes to be informed about design trends and analyze the different interior spaces together with the furniture that accompanies it, distribution, lighting, human factors, etc.
He is a football fan, daily runner, he also likes movies and video games. He won a scholarship and is currently studying a master course in innovation at the h2i institute in Madrid.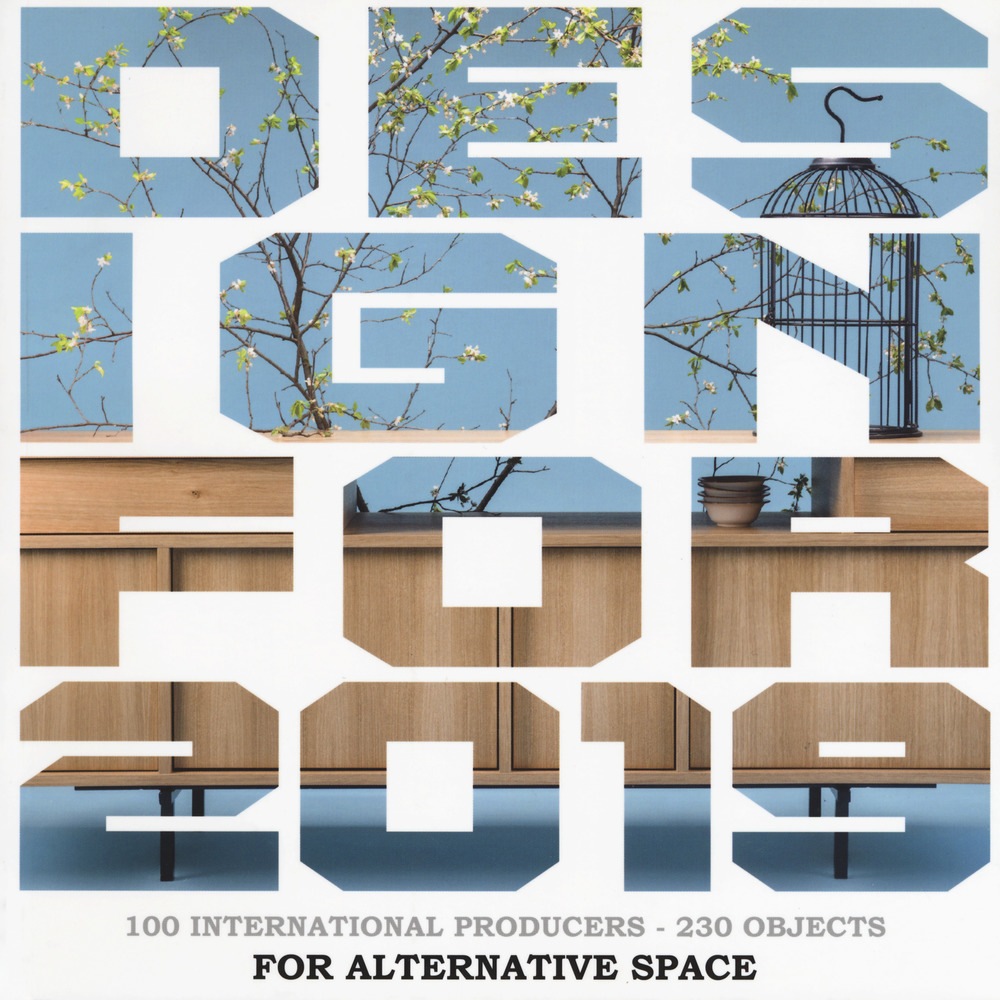 DESIGNFOR 2019
---
"Design For", idea di Promotedesign.it, nasce con l'obiettivo di offrire ai progettisti l'occasione per entrare in contatto con le più importanti aziende internazionali di design. Questa pubblicazione scopre le carte anche nei confronti degli utilizzatori di design, per far comprendere meglio quali sono i meccanismi iniziali che conducono a un prodotto finito. Il volume vuole avvicinare e sensibilizzare i destinatari e i produttori di design ad una sempre crescente offerta di creatività, quale irrefrenabile forma di espressione insita in ogni designer.
link all'evento
acquista il libro
FUORISALONE 2018
---
TRIPTICUBE è progettato per creare un'esperienza interattiva con l'intento di costruire una stretta relazione tra utenti e oggetto.
Con uno stile minimal ed elegante, si ispira al sistema costruttivo dei lego e alle loro diverse combinazioni..
GET IN TOUCH
EMAIL US
Architecture Area:
ap[at]flapstudio.net
Design Area:
jdm[at]flapstudio.net
General Info:
studio[at]flapstudio.net
Partners & Collaborations
Instagram has returned invalid data.